Sakura Blossoms on Bonfire with Silver Branch Roll-Stopper
*The Sakura blossoms in this pen were laser engraved and hand filled with pearlescent resin mixture; it's not painted or printed. Branch stopper is 3D printed in wax then cast in sterling silver. Nib is Fountain Pen Revolution's flex nib. Other customer supplied nib can be installed upon request.
*The Nib in this picture is customized FPR's flex nib. The standard nib is JoWo #6 nib.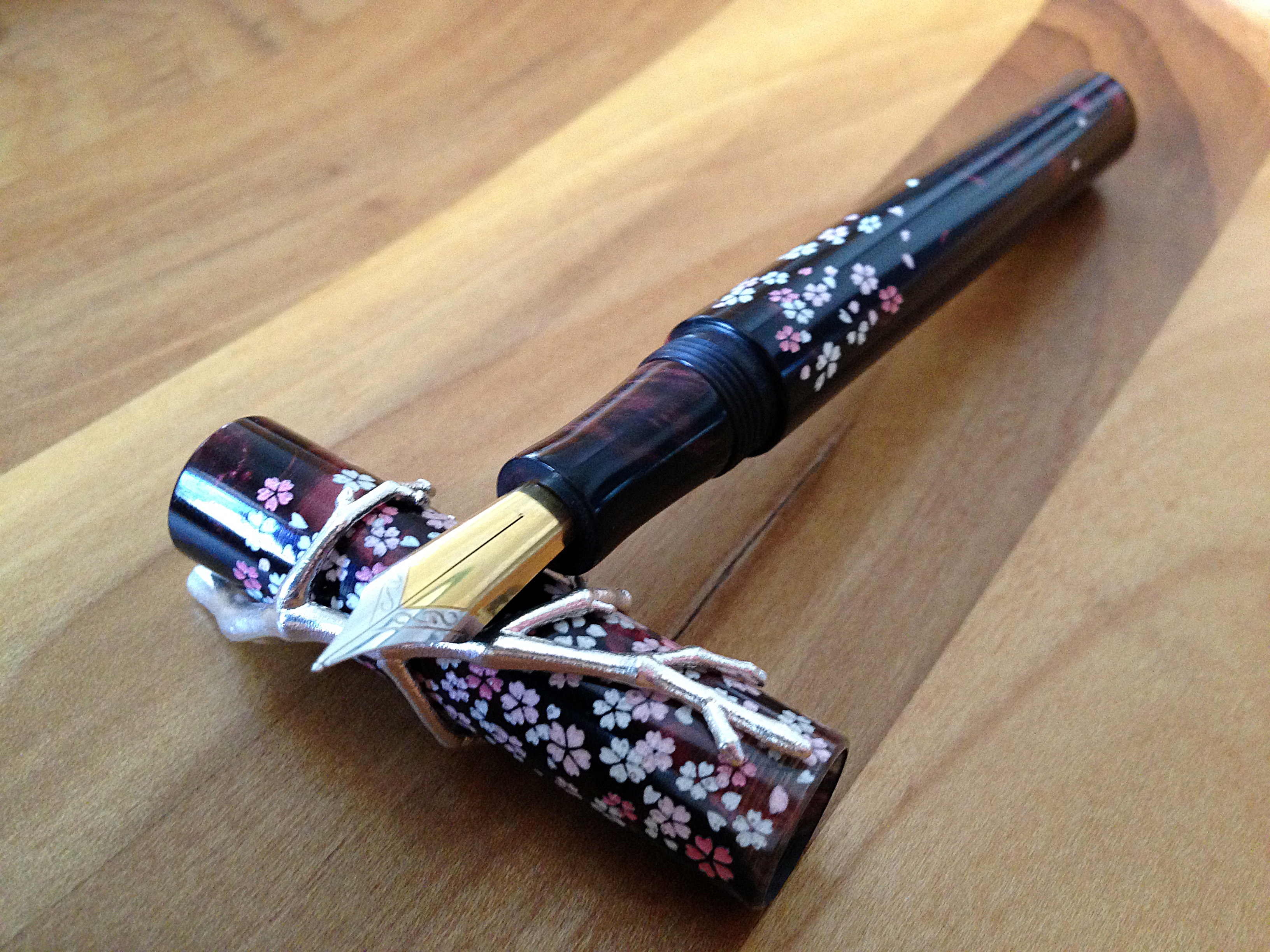 Material: Cast Alumilite Resin
Clip style: Silver Branch roll-stopper
Nib: JoWo #6 Steel
Nib size: various
Ink system: Cartridge/Converter

Size (approximate)
Diameter = 15 mm
Capped length = 150mm
Uncapped length = 137 mm
Posted length: Non-postable


Weight with converter (approximate)
Capped = 30 g
Uncapped = 18 g
meta tag