Pink Sakura And Various Roll-Stopper Options
The Roll-Stopper may be casted in sterling silver, bronze, brass, 14k gold, 18k gold, rose gold and rhodium plated.
*The Sakura blossoms in this pen were laser engraved and then hand filled with pearlescent powder and resin; similar to the urushi technique called Chin-kin (沈金). It's not painted or printed. The roll-stopper was 3D printed in wax then cast in sterling silver.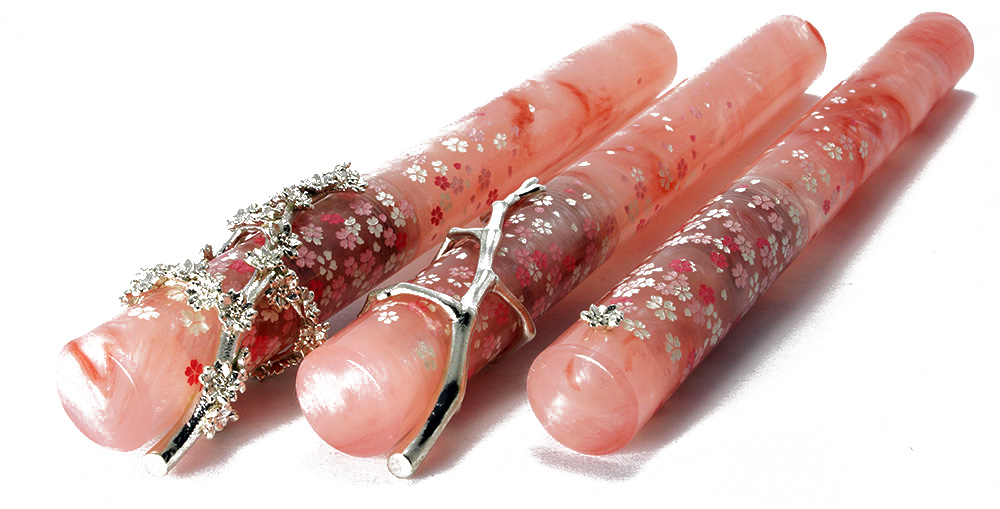 Silver Branch Roll-Stopper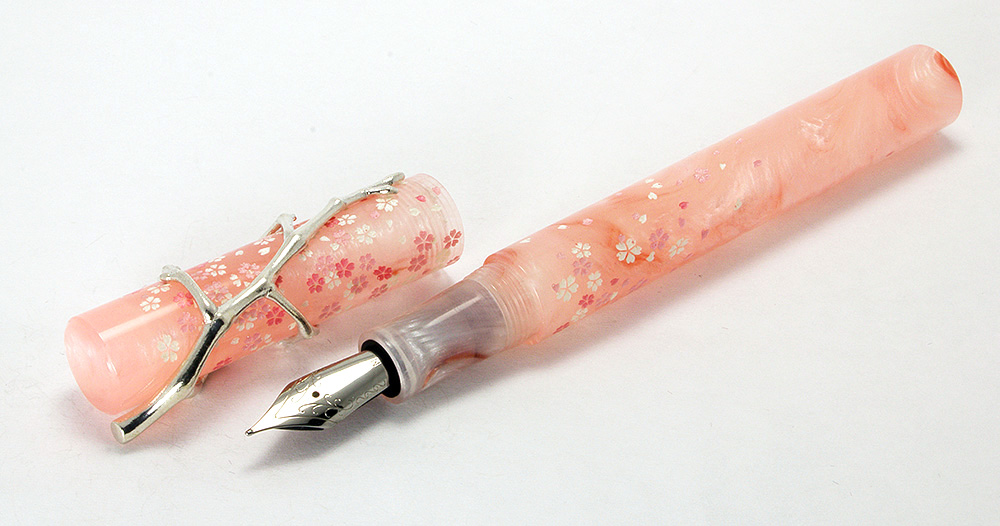 Rose Gold Plated Sakura Blossom Roll-Stopper and Sakura Blossom Finial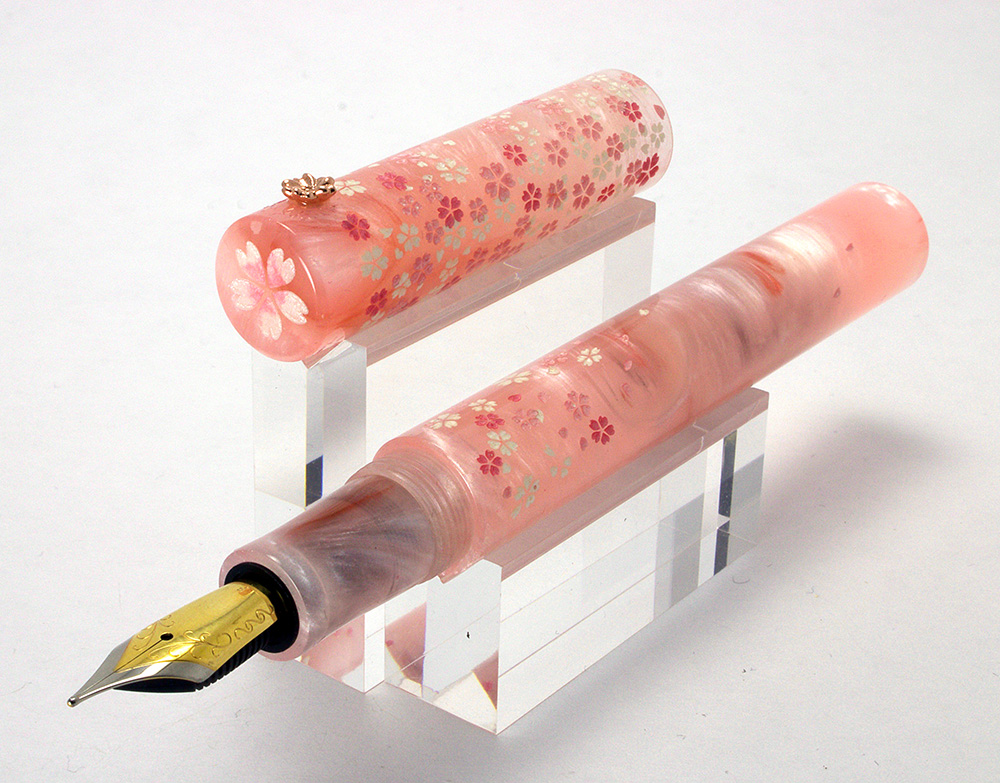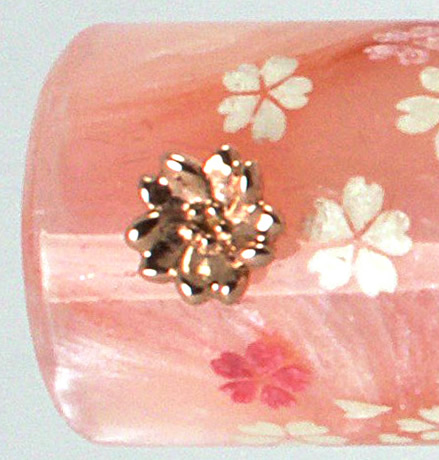 Material: Cast Alumilite Resin
Clip style: roll-stopper
Nib: JoWo #6 steel, 14k or 18k gold
Nib size: various
Ink system: Cartridge/Converter

Size (approximate)
Diameter = 14 - 15 mm
Capped length = 150mm
Uncapped length = 137 mm
Posted length: Non-postable


Weight with converter (approximate)
Capped = N.A.
Uncapped = N.A.
meta tag